---
We Care Solar
, the DIL-supported nonprofit, has won the United Nations' first "Powering the Future We Want: Recognizing Innovative Practices in Energy for Sustainable Development" award. We Care Solar is being recognized with this $1 million grant for its pioneering work providing sustainable energy to improve maternal and child health. The nonprofit produces Solar Suitcases, which provide light and energy to under-resourced medical facilities, primarily in Africa and Asia.
The award is the first by the United Nations Department of Economic and Social Affairs and signals the convergence of efforts around global health, renewable energy, and sustainable development. It comes on the eve of the UN's historic adoption of the Sustainable Development Goals.
Laura E. Stachel, We Care Solar co-founder and executive director, accepted the award at a September 14, 2015 ceremony at the United Nations introduced by Secretary General Ban Ki-moon. From over 200 applicants, We Care Solar was one of 12 finalists invited to the United Nations to share sustainable energy practices.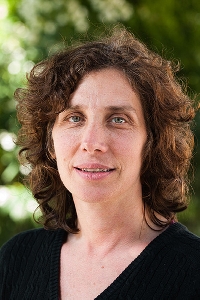 Stachel, an obstetrician, conceived her innovation in 2008 while conducting public health research in Nigeria. She was one of the first experts to recognize the link between maternal mortality and lack of access to reliable electricity. To address this need, she and her husband, Hal Aronson, co-founded We Care Solar in 2010. Together, they developed compact portable Solar Suitcases to provide essential lighting and electricity to maternal health centers. To date, 1,300 We Care Solar Suitcases have been distributed to health centers—and that number is expected to double in the next twelve months.
Stachel said: "The United Nations is shining a light on an area that has all too often been overlooked—the lack of reliable electricity in health facilities. I have had the privilege of working with hundreds of health workers who have seen the miracle of light and power in saving lives, and we have much more work to do. This award is the beginning of a brighter future for women everywhere."
Stachel used her acceptance speech to declare a commitment to light up and power every primary health clinic in the world with renewable forms of energy. Today, as many as 300,000 health centers worldwide lack reliable power. "There can no longer be silos between global health goals and sustainable energy goals. The time has come to collectively work together to give every health care worker the power they need to save lives," Stachel said.Stachel said: "The United Nations is shining a light on an area that has all too often been overlooked—the lack of reliable electricity in health facilities. I have had the privilege of working with hundreds of health workers who have seen the miracle of light and power in saving lives, and we have much more work to do. This award is the beginning of a brighter future for women everywhere."